Livestock – healthy and sustainable products for your breeding programme
There is currently a ban in the EU on feeding land animal proteins to livestock, while land animal fats are often added to the diets of pigs and chicken. Outside the EU, various land animal proteins are traditionally used as an easily digestible protein source for livestock feed. Recent studies have again demonstrated the nutritional value of animal by-products in such production systems. These by-products offer a sustainable solution for feed, often even more sustainable than plant ingredients. The proteins are highly digestible, a natural source of phosphorous and free from antinutritional factors and other nutritional challenges. They are thus the perfect complement to feed formulations or can even replace plant sources such as soybean meal.
Our European animal by-products are safe, traceable and offer a true circular economy solution. We supply a wide range of products: proteins as building blocks and an energy source, plus supplements and special ingredients such as hydrolysates for piglets and nucleotides.
Bioiberica – we take Life Science further.
Outstanding expertise in biomolecules: Bioiberica is a global life science company dedicated to the health and well-being of people, animals and plants. Its core business is the identification, extraction and development of biomolecules of animal origin, which are processed into high-quality active ingredients for various industries. The company's extensive product portfolio includes nutritional additives and innovative feed ingredients that improve the performance and health of pets and livestock.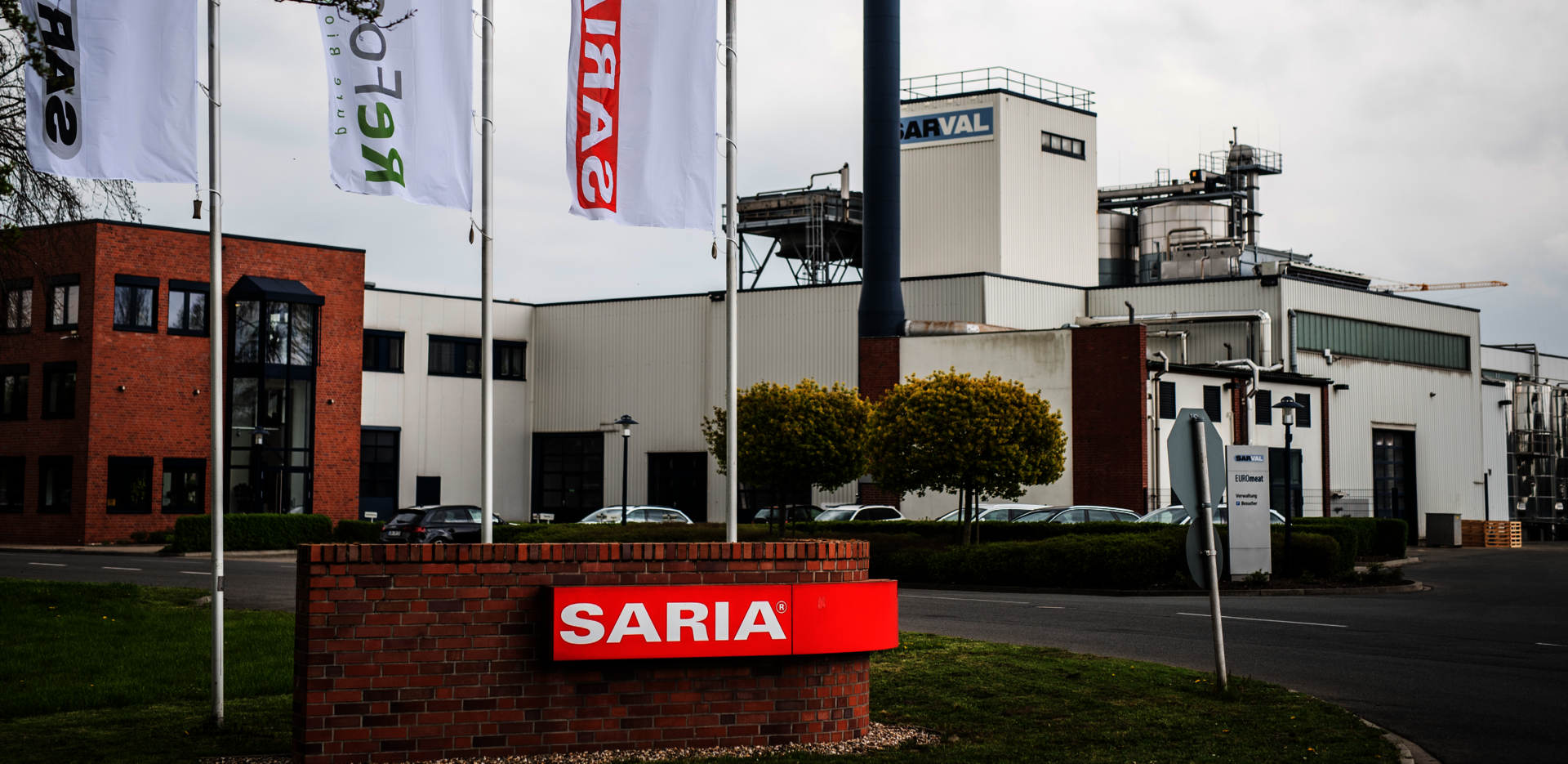 Location in Marl, Germany
A career with SARIA.
We are the best partner for sustainable solutions and set new standards within our industry with tailor-made products and services. We look forward to meeting you!
With more than 10,000 employees and operations in 26 countries around the world, SARIA is a global company and leading specialist in the recycling of animal and plant waste. At the same time, as a family business we value a hands-on mentality and want each employee to grow and develop their abilities. It is this combination that makes us stand out as an employer and characterises life at SARIA.
Dank des breiten Spektrums an Tätigkeitsfeldern und des kontinuierlichen Wachstums unserer Gruppe bieten wir spannende Karrieremöglichkeiten und passende Jobs für nahezu jeden beruflichen Hintergrund. Als Mitarbeiter der SARIA-Gruppe können auch Sie Ihren Teil dazu beitragen, einen nachhaltigen Umgang mit Ressourcen zu unterstützen. Weitere Informationen und aktuelle Stellenausschreibungen finden Sie hier.
You would like to know more about our work?